Get High-Quality Offshore Website Designing and Development Services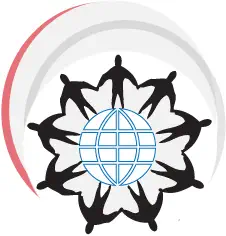 Offshore web development has emerged as one of the fastest developing outsourcing services. Offshore web development basically refers to outsourcing of web services such as web design, client-side/server-side coding, web content development, e-commerce business development, web server configuration etc., for increasing the financial benefits and lowering the costs. Though the terms offshoring and outsourcing are used interchangeably but offshoring is somewhat different than outsourcing from technical point of view.

Websites are generally categorized as static websites and dynamic websites. If the content of the site is not to be changed frequently then one should opt for static websites as they are easy to manage, search engine friendly and cost effective too. On the other hand, dynamic websites are functional, provide real time results and are more interactive in nature. There are certain characteristics that distinguish a website from others, such as:-
It should be quickly down loadable.
Easy to navigate.
Attractive in design and appearance.
Friendly to search engine.
Easy to manage and update etc.
Weblinkindia.net is an experienced and frontline web developing company that has specialized in providing matchless customized and offshore web development services. We have specialized in:-
Website design & development,
Flash presentations,
Logo designing,
Banners designing, and
Customer relation management.
In this internet dominated era it has become necessary to have a website for any organization to stay competitive. Weblinkindia.net is the one stop destination in this regard. We take a disciplined approach towards designing and developing totally customized websites. We thoroughly understand your requirements, suggest various solutions and help you choose the one that suits you most.
Banner Designing
We are an ascendant company specializing in banner designing service that is an integral part of our offshore web development services. The manner in which a company campaign its products, is one of the prime factor that decides its success and failure.

We have the expertise to turn our client's requirements into reality. We design all types of banners like Macromedia Flash banners, media rich banners, animated GIF banners and SWF banners according to client's specifications. The banners designed by us are strictly business centric and will definitely enhance your business's profitability in the best manner.
Customer Relation Management
Weblinkindia.net has highly skilled management that will provide you with the best customer relation management solutions. Based on our client's specifications/requirements; we provide the swift and efficient customer relation management service. E-commerce (Electronic Commerce) is equivalent to a local market; but on Internet. E-commerce includes the dispensing, buying, selling and promoting vast products and services over various computer networks like Internet.

This outsource web design company has the expertise and profound experience to enhance the capacities of your entire business activities by bringing them online i.e. on Internet. We can design an online marketplace (website) that will enable you to provide your products and services to a much broader population worldwide. In addition, you would be empowered to add/delete/modify and enhance the online presence of your products and services. Our personnel's are very qualified and highly accomplished to handle each and every aspect of customer relation management service proffered by us.

If you want to trim down the intricacies of your web projects and outsource a diligent team of experts in a reasonable budget, then the only brand that can come up to your expectations is WeblinkIndia, a leading Web Design Company. We provide a full-fledged range of web-based services that will definitely simplify your turnkey projects with minimum cost and risk. With our customer centric approach, we make things easier for you.

We, as a preeminent Outsource Web Development Company, offer a wide range of outsourcing services to our client's world over. Our mission is to provide the best possible outsource web design & development services within the best possible time. You can outsource our services for: -
Customized Web Applications

Highly intricate to entry-level web projects, you can outsource our services for the development of any and every kind of web applications. We turn our logics into technology and
empower these applications
to serve your purpose in the most
effective manner.

3D Multimedia Projects

We can assist you in all kinds of requirements for 3D/multimedia projects. Backed by a team of innovative brains and tech savvy professionals we claim to be one of the choicest
outsourcing companies for
multimedia projects.

SEO Projects

Our expertise in Search Engine Optimization clearly reflects in the projects we have handled so far. You can outsource us for all kinds of SEO projects. Our strategic excellence
for SEO projects has empowered
us to commit guaranteed results.

Content Writing Projects

Outsourcing us for a content writing project is like entrusting the best. You can contact us for all kinds of projects related to content writing. Delegate your projects to us and
avail the services of experts.
Why Outsource WeblinkIndia?
Reduce Operating cost.
Minimize risk factors.
Save time.
Manage projects with less cost.
Boost ROI, thereby increase profit rate.
Set your focus to core-business.
Avail high quality services and support.
Avail best of operational expertise.
Evade tension of searching and hiring full time teams.
Avail services of experts, without hassle of permanent hiring.
Run your business with better economic sense.
Increase speed of business growth with the principal Outsourcing partner in India Static
web Designing.
As an outsource web development service provider, we possess ample of experience in catering to the business needs of foreign clients from all over the world. We keep close watch on the requirements of international market and upgrade our resources in order to live up to the expectations and standards of global arena. We have done quite a few projects for our American, Australian, Swiss, African, and Gulf clients thus gaining a lot of experience.

Outsource web designing & development services in India has risen prominently in times of recession as it's a highly cost-effective way in which you can cut down the costs of your company, yet yield higher profits. The dedicated and highly qualified teams at this outsource web Development Company India provides effective outsourcing solutions. We are highly appreciated amidst our clients and with their support; we are counted as a prominent Outsource Web Solution Company.