PhoneGap App Development:
For Low-Cost Customization of Mobile App
PhoneGap, an open-source development framework, simplifies the creation of mobile applications for different platforms like Android, iOS, Windows etc. Unlike other platforms, PhoneGap allows the developers to create cross-platform mobile apps by quickly updating the existing HTML, CSS, and JavaScript source codes. It not just saves time and efforts otherwise invested in creating apps from the scratch, PhoneGap app developers also ensure that complete app development utilizes lesser resources. WeblinkIndia, a trusted
PhoneGap app development
company, excels in developing PhoneGap applications that work seamlessly on all devices. Our PhoneGap app development services come with 360˚ solutions for mobile app development that can be easily updated to be used for another platform.
Why PhoneGap For
Mobile App Development
PhoneGap apps are acknowledged for their seamless compatibility across the platforms like ios, Android, Windows etc. The apps developed with PhoneGap tools smoothly perform across the range of devices. PhoneGap app solutions are relied upon owing to greater efficiency and easy maintenance.
PhoneGap app development
is a cost effective option for getting a function rich mobile application.
A power-packed option of mobile app development
It gets an edge with Hybrid Technology
A framework optimized to perform effectively on the cross-platforms
Exploits the virtues of the standard web technologies to enhance UX
Exhibits an ideal blend of the native apps and the web

Our
PhoneGap App Development

Services
#1

PhoneGap App UI/UX Design

The PhoneGap app developers at WeblinkIndia are experts in designing an intuitive user-interface for phone apps that offers amazing user experience.

#2

PhoneGap App Testing

With our PhoneGap app development services, we promise to perform in-depth testing of the application to ensure its compatibility across all platforms.

#3

PhoneGap App Integration

The PhoneGap apps we develop are integrated with many smart devices like geotargeting, augmented reality, health monitoring, smart watch, etc.

#4

PhoneGap Application Porting

The PhoneGap app developers at this company utilize the source codes of the application to simplify the porting of your app to different platforms or operating systems.
PhoneGap Apps
Developed By Us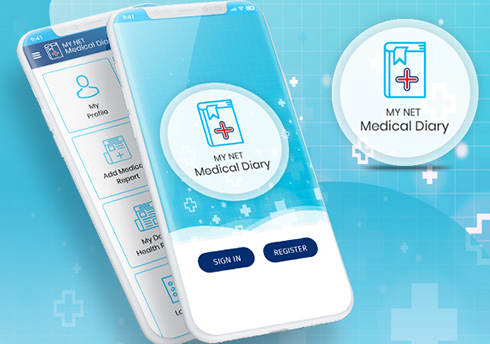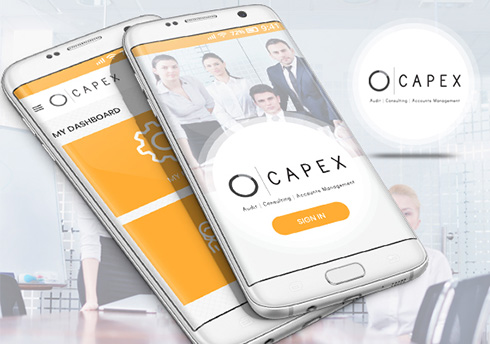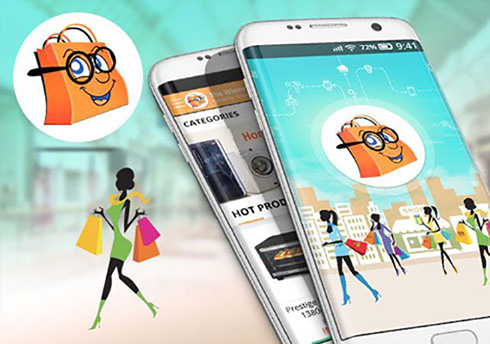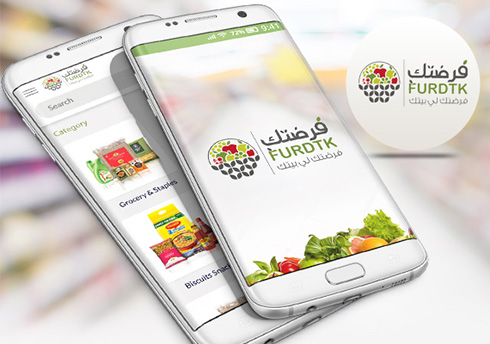 Advantages Of
PhoneGap Application Development
App Maintenance

With the selection of apt frameworks such as Ionic, KendoUI, jQuery mobile etc., the maintenance of PhoneGap apps becomes easier. Thanks to the Web app technology (HTML, CSS and JavaScript), which empowers users to conveniently maintain PhoneGap/Hybrid apps.

Acceptance Across The Platforms

The apps developed under PhoneGap banner always get an edge, as the developer can submit the apps across the multiples platforms like iPhone, Android, Windows Phone and Blackberry using the user-friendly tool like Adobe PhoneGap.

Fast Development

Since the hassles of app development and deployment are lesser with PhoneGap, the developer can save substantial time, which could be substantially time-consuming in the case of native apps development.

Costing

The hybrid / PhoneGap app comes with the bliss of accessibility to diverse sets of libraries, and also they can be economically developed with hybrid / PhoneGap app development technology stack.

Interface Design

PhoneGap development tools like HTML5 and CSS3 are known to have impressive interface designing capabilities, thus designing the interface can be facilitated with numerous form factors, and the content can also be presently more dynamically.
Get A PhoneGap App For 
Seamless Cross-Platform Functionalities
What
They're Saying
Kashmir Valley Arts
"Just after having a web presence like this, our business process has seen an upsurge. Now, we our business, which was embattled earlier, is engrossing day by day and fetching us huge returns on investment. The solutions we have received for our business were really visionary."
Mr. Zamir
http://www.kashmirvalleyarts.com
Audio Ashram
"After getting into direct contact with Weblink India, I\'ve come to know its influential position and reasons why it is contacted for the most effective web solutions. During the tenure of my clienthood, I have been noticing every aspect of client dealing and I must appreciate the entire client su..."
Syed Akhtar
http://www.radio79.com
Groverandgrover.com
"Weblink India.net has enabled us to generate a tremendous clientele with the remarkable website it has designed for my company. From designing an engaging website to administering all its features and tools, Weblink's support team has played a vital role in ensuring my company's growth and progr..."
Mr. Paramjit Singh
http://www.groverandgrover.com
Pro-Tech Security Solutions Ltd
"Good to obtain the strengths, necessary to compete in today's technological world, with the efficacious solution which are always needed. At each step, WeblinkIndia.Net delivered us more that what was expected and today its expertise has added value in the maintenance of information flow on website...."
Sam Parvisian
http://www.pro-tech.uk.com
What Makes WeblinkIndia

The Best In PhoneGap App Development?
Cross-Platform Expertise

Our vast exposure in web technology, especially with HTML and CSS, which are the backbone of PhoneGap App Development, enables us to develop hybrid apps truly for the diverse platforms.

Apps Across the Genres

No matter you need a mobile commerce hybrid app, a music app, or an educational app, our PhoneGap app developers have proven our mettle across the diverse genres, while developing PhoneGap apps to enhance UX.

Native-Like Experience

With a prowess to make the most out of PhoneGap APIs, the developers at this PhoneGap app development company excel in providing native app-like experience to the PhoneGap app users. Our PhoneGap apps are no less than any native apps.

Expert Developers

At WeblinkIndia, we believe in 'deliver nothing less than the best'. And, our highly talented pool of PhoneGap app developers possesses matchless expertise and years of experience, necessary to deliver feature-rich PhoneGap apps.

Impeccably Tested Apps

With our PhoneGap app development services, we conduct rigorous testing for the PhoneGap app bugs and coding errors, and for this, only the technically sound resources are deployed at multiple stages of the development. Hence, our Hybrid / PhoneGap apps perform impeccably across the platforms.

Code Reuse

We know that the best coding practices lead to better resource utilization and help in cost-cutting too. Thus, our codes remain reusable in the process of PhoneGap application development so that cost and time can be saved substantially.

Quick Turnaround Time

In the realm of technology, to be competitive means to be timely. Thus, we remain alert and committed towards the timely delivery of the PhoneGap projects, coming our way.

Matchless Client & Maintenance Support

With a sheer belief in 'a happy client is a gateway to a successful presence', we keep providing incessant support for the PhoneGap apps. We have also set a benchmark in providing exceptional support for PhoneGap app maintenance.

Cost Effectiveness

Adoption of the best practices and disciplined approach make our PhoneGap app development solutions cost effective and highly reliable in terms of the technical superiority.

Client's Priority First

Clients' priorities and their satisfaction hold utmost importance for us, and we have been thriving in the domain of web services with our clean track record of achieving the highest client satisfaction.