A News & Magazine App That
Offers Information On The Go
With people consuming majority of the information on their mobile phones, a news and magazine app can be a great way to make way into the lives of this mobile-savvy generation. Clear font, enough white space, regular updates with latest feed on the top, etc., are some of the essential elements of a news & magazine app. The mobile app designers at WeblinkIndia.Net are adept at developing quick and seamless news & magazine app.
Features & Benefits
Of News & Magazines Apps Development
As people try to manage all the different chores into the limited 24 hours of a day, the time for some things has to be crunched to give priority to others. One of these things is reading newspapers and magazines. Everyone needs to remain updated, but the luxury of spending long hours flipping through the pages of a newspaper is not available to most. Thus, as a solution to this problem, News & Magazine Apps have come into the picture.
#1
All-in-One
Here, at weblinkInds.net, various features like breaking news notifications, following a certain story, segregation of news topics, etc. are incorporated on one portal.
#2
As-you-like-it Interface
We understand the client's requirements and design apps accordingly. The display of news feeds can be in the form of a flipbook or a drop-down list or customized in whichever way you wish.
#3
User Friendliness
While working on your project, we combine our technical know-how with a knack for creativity and design the most user-friendly applications.
#4
Varied Operating Software
Our team of expert mobile app developers configures the apps to suit different operating software such as Windows, Android, Blackberry, and iOS.
#5
Perfect Design
The most significant part of an app is its design. We first understand your requirements and depending on the owner's preferences, the app is developed with a specific motive.
Offer Latest News
Updates On Fingertips
Technologically-Rich and
Highly-Functional Mobile Apps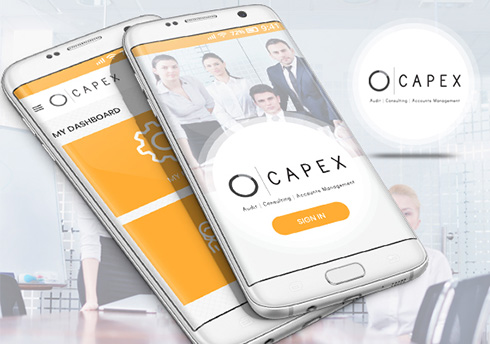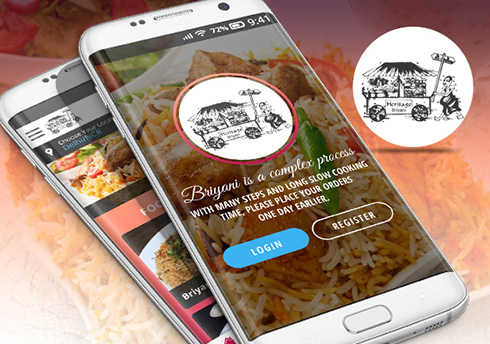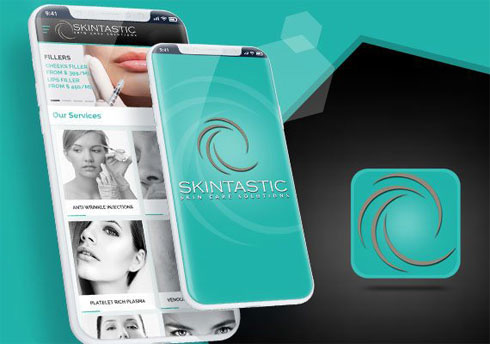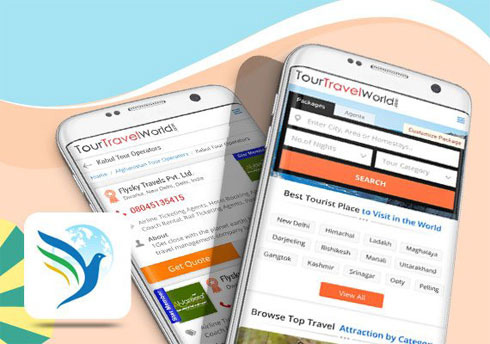 WeblinkIndia
Customer Testimonials
Pro-Tech Security Solutions Ltd
"Good to obtain the strengths, necessary to compete in today's technological world, with the efficacious solution which are always needed. At each step, WeblinkIndia.Net delivered us more that what was expected and today its expertise has added value in the maintenance of information flow on website...."
Sam Parvisian
http://www.pro-tech.uk.com
Audio Ashram
"After getting into direct contact with Weblink India, I\'ve come to know its influential position and reasons why it is contacted for the most effective web solutions. During the tenure of my clienthood, I have been noticing every aspect of client dealing and I must appreciate the entire client su..."
Syed Akhtar
http://www.radio79.com
Groverandgrover.com
"Weblink India.net has enabled us to generate a tremendous clientele with the remarkable website it has designed for my company. From designing an engaging website to administering all its features and tools, Weblink's support team has played a vital role in ensuring my company's growth and progr..."
Mr. Paramjit Singh
http://www.groverandgrover.com
Kashmir Valley Arts
"Just after having a web presence like this, our business process has seen an upsurge. Now, we our business, which was embattled earlier, is engrossing day by day and fetching us huge returns on investment. The solutions we have received for our business were really visionary."
Mr. Zamir
http://www.kashmirvalleyarts.com
A Well-Designed News/Magazine App
That Engages The Readers
Choose WeblinkIndia For News & Magazines
Apps Development – Here's Why?
More than 15, 000 satisfied clients since 1997
Backed by a team of more than 15 expert mobile app developers
Have developed apps for clients in 97+ countries
Rich experience in Web/Mobile App designing and development
24*7 technical support along with complete assistance