A CRM Software To Strengthen Customer Relations
CRM@Weblink: An Integrated CRM Software That Automates
Your Customer Relationship Management
Boost Your Customer Relationships and Manage Client Records with our Responsive CRM Service
Fostered by an expert team, WeblinkIndia is earnestly committed to fortify your customer relationships, materialize more conversions, and expand your business in manifolds. We confer peerless CRM software to our clients for remodelling their business set-up. So, get ready to attain new customers and retain the existing ones with our exceptional customer relationship management software.

It's high time to stop maintaining those cumbersome spreadsheets to record massive client data, as we are here to bring all the info together in one place in a systematic manner for an uncomplicated business conduct. Be it issuing invoices, managing & tracking leads, handling client data, tracking every client's credit period, or sending payment reminders via mails or calls, all can be managed through a single interface with the aid of CRM.
Guaranteed Minimum Cost
Monthly Payment (ECS) Facility
Get 30 Days Trial FREE
Fully-functional CRM Software
How CRM Software assists your business?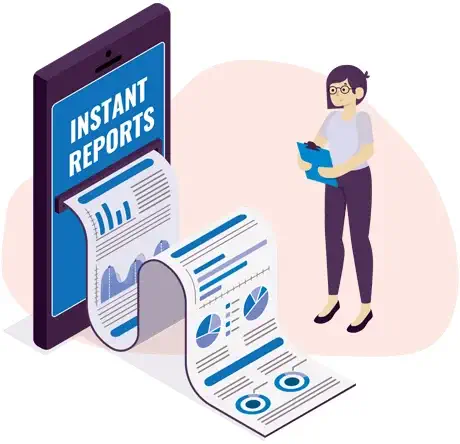 Get a real picture of your business anytime with instant reports
Be ahead always by analysing the real-time insights and identifying the business trends with just a click
Pictorial reports and graphs assist in figuring out the sporadic sales data structure
Manage your business by getting an overview of area-wise and client-wise sales performance
Make super promising business decisions with a wholesome view of your business at large.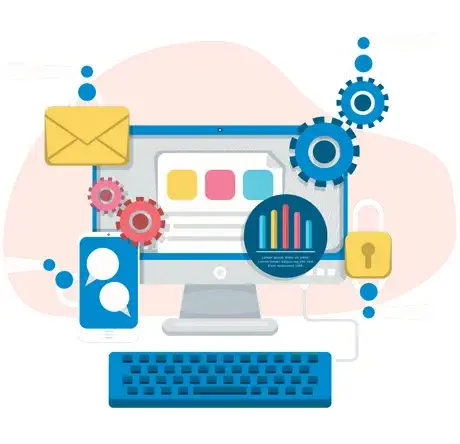 Management by Exception with Automation
Bring out the creativity of your staff by sparing them from mundane tasks
Focus on more crucial business aspects by automating customer relationship management
Make the most out of every lead with the exceptional lead management system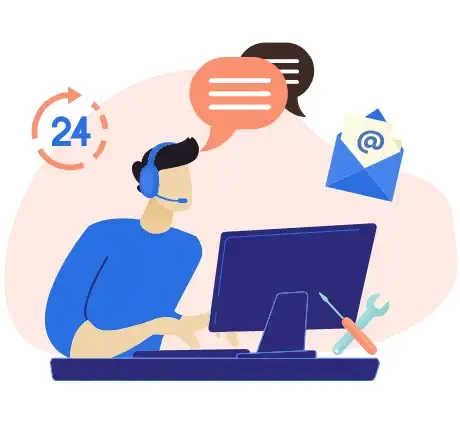 Stay in touch with your clients
Manage client communication well with the convenience of call scheduling, emailing, and much more.
Evaluate the potency of communication with customers and the channel they prefer and respond to.
Build a constructive relationship with your customers with access to the software anytime anywhere.
---
CRM@Weblink - Compatible to All Devices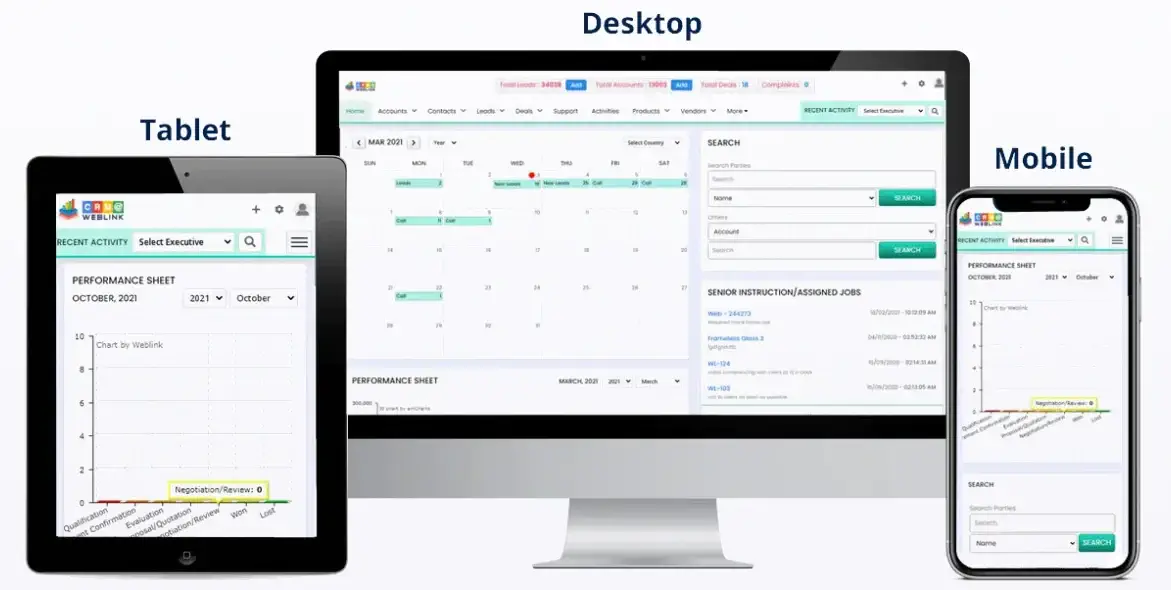 ---
Adapt to this automated process and make better business decisions, as
Business Growth
Improvement in customer
engagement
Time-saving by automating
sales and marketing
Less administration and
more sales
Right idea of customer preferences
to cater personalized services
Mobile Features of CRM Software

Contact Management System
Sales Team Management
Customer Opportunity Management
Lead / Enquiry Management
Reports and Dashboards
Sales Analytics
Task management
Email and Calendar Integration
Search, Filters & Assignment
Project Management
CRM Data / File Storage
Integration Capability
Sales Performance Management
Accounts Management
Support Automation
Role-Based Views
Role Customization Options
Mobility
---
Why Choose WeblinkIndia CRM?
A unified platform to assist customer support personnel of our clients in providing responsive services

With the centralized customer database, it is simpler to store and manage boundless customer data.

Simplified software to have handy access to crucial business info.

360 Degrees Customer Support System

We enable sales executives to conveniently add and track leads on a single interface.
---
On the basis of selection of Products, additional Terms of Service shall be applicable on use of Service.
Words Of Appreciation From
Our Clients
"Excellent experience with WeblinkIndia. We have observed tremendous automation of our day to day work. Thanks to WeblinkIndia CRM. I would recommend this platform to all small-medium Business Houses..."
Jalal Abi (Kuwait)
"WeblinkIndia.net has enabled us to generate a tremendous clientele with the remarkable website it has designed for my company. From designing an engaging website to administering all its features and tools, Weblink's ..."
Syed Akhtar (Dubai)
Wonder what's next?
Start your CRM journey with WeblinkIndia
A market leader for more than a decade, WeblinkIndia CRM is an online customer relationship management software for managing your sales, marketing, support in a single system. WeblinkIndia CRM helps businesses of all sizes build excellent customer relationships, with features like an inbuilt AI sales assistant, sales pipeline management, marketing automation, analytics, and more.
Join over 150,000 WeblinkIndia CRM customers who are happily growing their business with awesome customer relationship management.
×

Request A Free Demo