Multivariate Testing is a statistical tool that seeks to inspect the various elements of a Website in a live environment. Depending on the output desired, this effective Internet Marketing & Analysis Tool can be used to check how many people are registering on a Website or even the conversion rates from visitor to sales.

Weblinkindia is placed among the reputable Multivariate Testing Companies providing services for monitoring visitor traffic on your Website/s. Based on the results of testing numerous combinations, you can be suggested to alter the layout or make some minor coding changes that will achieve your goal. When you combine the modules of our Multivariate Testing techniques with other Internet Marketing tools, then the viewers on your Website will surely get to see the right content and design that will prompt them to: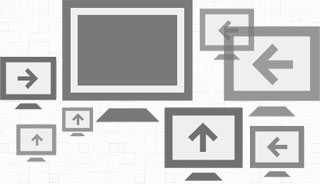 Visit again
Send in their inquiries, and
Finally make the decision to buy the products or avail the services offered by you
We either use Page Tagging or DNS Proxy for testing while intercepting the traffic to check their behavior. Insertion of variants through proper coding is done to ensure that no aspect is left out, which in turn empowers your decision-making in the process of altering the Web site.
We Help You With The Following:
Monitoring Brand Awareness: We help in formulating a specific strategy to create the right awareness on the web- whether yours is a renowned brand or an unknown one.
Checking The Headings: We test to make sure that the headings on your Website are oriented towards compelling the viewers to check out the rest of the content. We also ensure that the headings are designed to make the Webcrawlers pick up the page for higher rankings.
Inspecting The Images: How certain images actually entice a viewer while repelling another is a mystery that can be easily decoded through Multivariate Testing.
Checking Button User-friendliness: We use various modules to check whether the Buttons on your Web site are making the right impact or not. Ranging from their shape and design to the text displayed on them, we test using the latest methodologies to make sure that you do not miss out on the precious attention of the viewers.
Our Specialized Multivariate Testing Includes
Using a combination of testing techniques to derive the answers
Exhaustive testing in different scenarios for the best possible outcome
Checking of all Website parameters that affect its performance
Ensuring user as well as search-engine friendly content
Monitoring by testing experts
Using advanced monitoring modules and platforms
Continuous optimization to detect user behavior over a week/month/year
With our Multivariate Testing services you can even check the content of email body and mobile web pages to arrive at the perfect solution
With such effective tools in your hand, you can develop a powerful campaign that gives you accurate results time after time. With the right balance of sophistication and simplicity, your business gets the right push for moving ahead with us.