WeblinkIndia.Net Pvt. Ltd. specializes in undertaking Classifieds Web Development to provide a successful working platform for various business needs. Online Classifieds have emerged as the perfect place for many small and large companies to get visibility and for the customers to search from a highly organized directory to find out the desired products, services or other solutions.

For Classifieds Web Designing, we use the latest software and development platforms such as PHP, Java, MySQL, Joomla and Drupal to name a few.
In Classifieds Site Development We Offer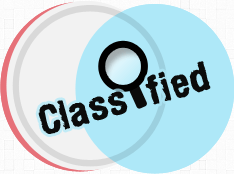 Advanced Catalogue Management & Listing facilities
Content management including images and banner ads
Payment gateways
Special promotion on home page
Different categories of online promotion based on free and paid memberships
Economical development
Different packages based on business type
Keeping high revenue generation in mind, we develop smart solutions for you while creating a platform for buying, selling, organizing and meeting at very affordable rates.