Page : 1 of Total 1 Pages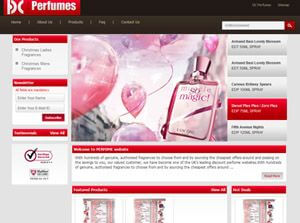 Dcperfumes.co.uk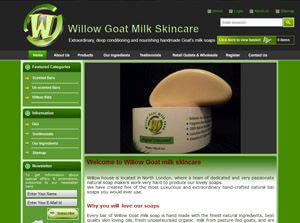 Willow Goat Milk Skincare
Special Projects
Traditional system of Indian medicine, ayurved is attributed to Dhanvantari, the physician to the gods in Hindu mythology, who received it from Brahma. It is the concept to analyze the human body in terms of earth, water, fire, air, and ether, as well as the three bodily humours (wind, bile, and phlegm). To prevent illness, Ayurvedic medicine emphasizes hygiene, exercise, herbal preparations, and yoga.
Been overshadowed by the chemical products for quite some time Ayurvedic / herbal industry have been an integral part of Indian culture celebrating the spring time for itself. Attaining a new arena, glamor and zing in past few years, ayurvedic and herbal industry had rediscovered the long-forgotten herbal formulas and beauty secrets
The domestic and the international market is in this sector is controlled by the bigger players. We have provided a cost effective
Web Hosting
solutions to the companies manufacturing ayurved products, which provide them with identity and the right source to the buyers. We help the companies to interact on a common platform clubbing these two requirements through our business enhancement services and
Web Development
services.
Rediscovering the traditional and the medicinal aspects of herbs for the future generation, we are trying our levels best to offer optimum quality "
Web Hosting India
" services. To revive the traditional system of medicine and health care this portal acts as a great attempt helping the manufacturers and exporters in the global market with their full inventory.