Linux Dedicated server is an alternative to windows dedicated server, based on Linux operating system. Ideal for websites with high traffic or multiple websites, the Linux dedicated server is generally preferred by the companies that require full control over their websites. Weblinkindia is a foremost web hosting web development company company that offers the most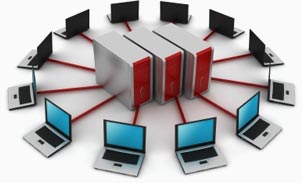 comprehensive dedicated server hosting solutions including Red Hat Linux dedicated Server. The All Linux Dedicated Server provided by Weblinkindia comprises of:
Full root access
Full 100Mbps Internet connection
Private VLAN network
Customizable hardware & software
Remote reboot
Known for their stability, flexibility, uniqueness and cutting edge technology, our Linux Dedicated server solutions have become the preferred choice of numerous satisfied clients. Some of the noted features of Secure Linux Server offered by our company are as follows:
1500GB High-Quality Bandwidth
Up to 5 IP Addresses
Apache 2.2.2
Open SSL 0.9.8a
PHP 5.1.6
php-pear-1.4.9-1.2
Python 2.4.3
24x7 Dedicated Server Experts support
Free Reboots Manual
MySQL-Client 5.0.27
Perl 5.8.8
php-ldap-5.1.6-1.4
Vsftpd 2.0.4
Sendmail 8.13.8
Our RedHat Linux Dedicated Server is an industry leading Linux Dedicated server available in India that offers both certified solutions as well as reliable services. You can choose from various Linux Dedicated server configurations offered by us depending upon the needs of your business. If you are not able to manage or give time to your server, then, we are here to help you and will also manage the entire operation of your dedicated server up to the utmost level of your satisfaction. The outstanding performance, scalability and security of our high-end Linux dedicated server make us a market leading Linux Dedicated server company.